Collaborative & Comprehensive
1.Deep Personal Discovery
Spending the time to reflect on what you value most and how you think about money, family, and time is immensely important as your build your financial plan. While there is a need for technical sophistication as you build and manage wealth, tending to the qualitative components of money is equally as valuable. That's why we'll oftentimes spend multiple sessions together understanding you, what you value, and what you hope to accomplish in the future.
2. Comprehensive Plan Development

By gathering very detailed data and analyzing your current financial situation, we'll help you map out a clear and comprehensive financial plan that gives you insight into your current financial position, the options available to you, and our recommendations regarding how to optimize your wealth.
Cash Flow Analysis
Investment Strategy & Portfolio Construction
Tax Planning
Tax-Sensitive Investment
Allocation & Location
Estate Planning Considerations
Insurance Selection
Retirement Income Planning
Business Exit & Succession Planning
Stock Option & Equity Compensation Analysis
Defined Benefit & Deferred Comp Plans
401(k) Plans
3. Proactive Collaboration & Monitoring
Our interdisciplinary team partners with your other advisors like your CPA, attorney, banker, and insurance agent to ensure that your plan is accurate, appropriate, and actionable as your life, the market, your options, and your priorities evolve. We view our role as a partnership, not a transaction.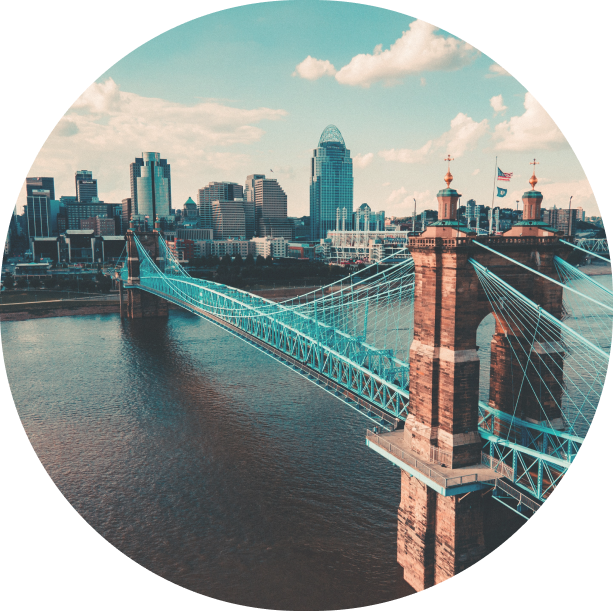 Over 30 Years of Independence
Wealth Dimensions is one of the longest standing independent investment advisory firms in Cincinnati and across the country. More than 30 years ago, we had a vision to establish a boutique financial planning and financial advisory firm with one singular focus: to help clients achieve what matters most to them by simplifying the complexities in their financial lives.